Fitera Systems Inc. creates high-quality products and services in the development and management
of specialized multimedia content, social media, and corporate public relations.
Over the years we have cultivated successful partnerships with clients from all over the world.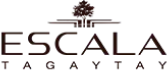 We give your initiatives a new life online.
MEDIA
Fitera creates emotional and impactful stories, tailored to your unique requirements and audience, produce and post-process with our experience and expertise, and strategically promote it to efficiently reach your target audience.
CREATIVE
Fitera creates meaningful storylines, graphics design, and collaterals to help you shape your brand, ensuring that your placement and advertising is clear and effective.
DIGITAL
Fitera provides streamlined digital media solutions for businesses by combining unique appeal and usability to increase a client's visibility and rank. We actively manage your properties for best optimization across all major search engines and social media.